THE ASTOR SESSIONS
Tassie songwriters, composers, and producers are invited to apply for The Astor Sessions.
Tasmania has a thriving music scene and an abundance of creative talent. However, it can be challenging to make a living and find an audience for original music without leaving the island.
The digital world has opened up opportunities for music enormously and instantly. Over the past few years, sync and streaming have become vitally important avenues for artists to connect with fans and generate revenue.
With the spotlight currently beaming on Tasmania, we are in a prime position to take advantage of these opportunities to create our own unique soundtrack.
WHAT: The Astor Sessions will explore the art of songwriting and the various uses of a song and composition from 3-5 August 2018 at The Astor Hotel in Hobart. 
Presented by Music Tasmania and Gaga Music, the weekend retreat brings together 10 Tasmanian songwriters with ARIA Award-winner Monique Brumby and Producer Ryan Farrington (AKA Akouo) to write, record, and share music, while receiving industry mentoring from some of the best in the business.
Over the weekend, participants will work together to:
Compose music to creative briefs developed by Tasmanian brands;
Produce and record your songs; 
Understand the ins and outs of publishing and how to pitch your music;
Receive industry mentoring to help support your career;
and discover new opportunities to generate income from your creative content.
SELECTION PROCESS: Music Tasmania and Gaga Music will invite ten songwriters to participate in a songwriting retreat at The Astor Hotel. We welcome submissions from artists of all genres who are prepared to collaborate and co-write. Artists considered for this opportunity must be:
Available from 3-5 August from 9am-5pm
Based in Tasmania more than 50% of the time. Artists outside Greater Hobart are encouraged to apply.
18 years of age or older
TO APPLY: We're challenging you to write, compose, or submit a recorded song that re-imagines the soundtrack for the recent Tourism Tasmania "Feed Your Curious" campaign.
The campaign "invites consumers on a journey of discovery around Tasmania and demonstrates that the true essence of Tasmania lies in what's beneath the surface".
Be creative, have fun, and submit a song that tells a genuine Tassie story about what's beneath the surface!
Click here for more information about the "Feed Your Curious" campaign brief, or view the video at the bottom of this webpage.
SUBMISSIONS WILL BE EVALUATED BASED ON:
Songwriting/composition
How you creatively respond to the brief
The benefit of this experience to your career
APPLICATIONS CLOSE 5PM WEDNESDAY 18 JULY 2018.
Should you have any questions about the Astor Sessions, contact Music Tasmania's CEO Laura Harper on 0418 545 002 or manager@musictasmania.org.
PARTNERS
This project is funded by APRA AMCOS
This project is funded through a City of Hobart 'Creative Hobart' Grant.
Music Tasmania is assisted through Arts Tasmania by the Minister for the Arts.
The Astor Sessions is sponsored by The Astor Hotel, Moo Brew and Dark Lab.
THE ASTOR SESSIONS COLLABORATORS
MONIQUE BRUMBY, SONGWRITER/PRODUCER
Monique Brumby is a Taswegian singer, songwriter, guitarist and music producer. A multiple ARIA Award-winning musician, her original works have been recognised by ARIA in the Best Female Artist and Song of the Year categories. Monique has been awarded the Tasmanian Arts Award for Young Australian of the Year and she has continued throughout her career to be a strong voice for women and minority groups.
Monique is the Ambassador and former Creative Director for Aardvark Worldwide, a not-for-profit organisation developing music skills for young people with chronic illness. She has worked in remote Australia in the areas of Women's Leadership and conducted songwriting workshops across Australia for community groups and people with disabilities. Monique has been a valuable mentor to many young artists through her work with The Push inc. and Decibels Records imparting her insight and experience as a performer, producer and songwriter.
Having released 5 albums and 3 EPs of original songs, Monique's move in to production was a natural career progression. Her passion for sound arose from her studies in this area coupled with her 20+ years of recording experience in Australia and the US.
She has produced a number of Australian songwriters and bands and currently resides in Hobart, Tasmania.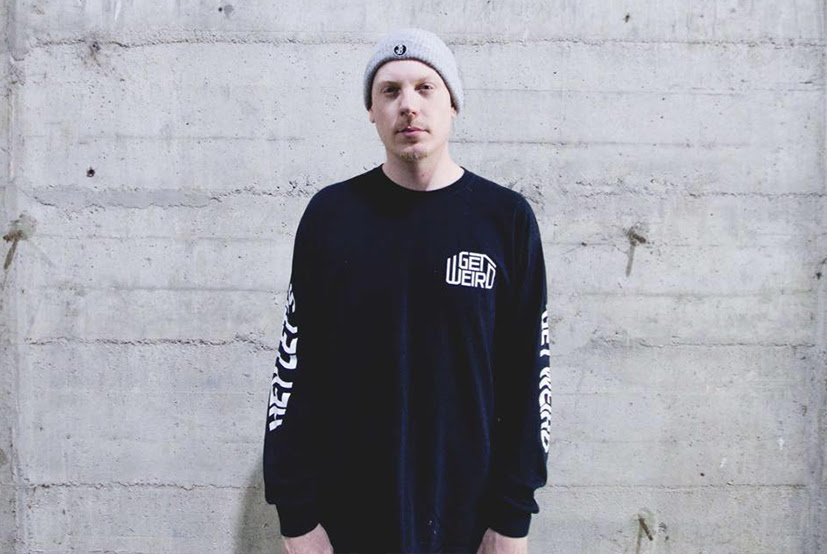 RYAN FARRINGTON, AKOUO, PRODUCER
Akouo is Tasmanian DJ and producer, Ryan Farrington. Once known as a DJ in Australia's underground hip-hop scene, Akouo rose to prominence in 2014 after his reworks of Flume and Childish Gambino took over Hype Machine's top 5 most popular charts.
Akouo soon made a name for himself as a masterful producer music blogs across the country. Over one million plays across Soundcloud, Spotify and YouTube later, his debut EP Mesa shot straight to #1 on the iTunes' electronic albums chart; a soulful blend of electronic and hip hop featuring dreamy synths, cleverly crafted percussion and brilliant hooks sung by none other than himself.
Akouo has since then become an in-demand remixer, appearing on official releases by Zhu, Safia, Gorgon City and Jess Kent, as well as curating mixes for BBC Radio 1, triple j and MixMag Lab in Sydney.
GRANT GILLIES, FOUNDER/DIRECTOR, GAGA MUSIC
Gaga Music is an Australian music company. We administer and sync a wide array of Independent music copyrights through a web of like-minded partners with offices in Melbourne & Sydney.
Founder Grant Gillies started Gaga with the ethos of putting Independent music at the forefront of creative opportunities and to always put the artist first. Since 2007 we have worked with some of Australia's best Independent artists and songwriters, from the likes of Hayden Calnin, Hockey Dad, Ryan Downey, Fazerdaze and The Middle East. As well as international artists such as The Black Keys, Sofi Tukker, Grizzly Bear, Danny Brown and Glass Animals for Australian & New Zealand.
In the last 10 years we have shared sync successes across the globe working with leading directors production houses, advertising agencies and renowned music supervisors. Our highlights include securing placements with Qantas airlines, the Australian Ballet, Lynx, Commonwealth Bank, Netflix's feature film War Machine, Crazy Stupid Love, Room and television series Dear White People and Mystery Road.
RICHARD MOFFETT, DIRECTOR, WAY OVER THERE
Rich is a long time venue booker and festival programmer, having booked all the artists for the likes of the Falls Festivals, Splendour in the Grass, Parklife, The Corner Hotel, St Kilda Festival, Northcote Social Club and many others.  He is currently artist booker for Groovin the Moo.